In late June 2004, we took a 2 1/2 week trip to Isla Mujeres and Tulum on the Yucatan Peninsula
Isla Mujeres

North Beach on Isla Mujeres in front of our hotel

Coltrane spent most afternoons on the beach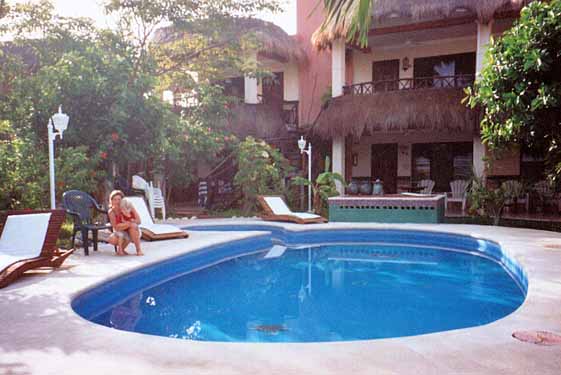 Here's our hotel, the Cabanas Maria del Mar

Coltrane spent most mornings at the pool.
Here he is holding a dragonfly next to some friends, Ben and Jody, we met at the hotel.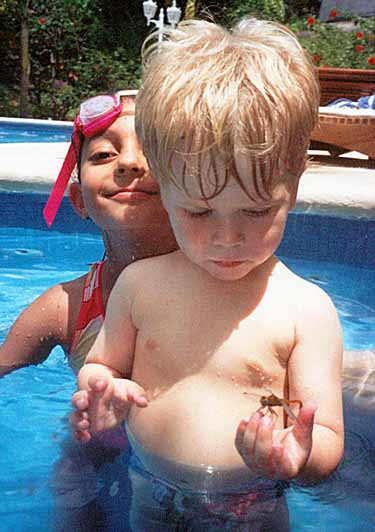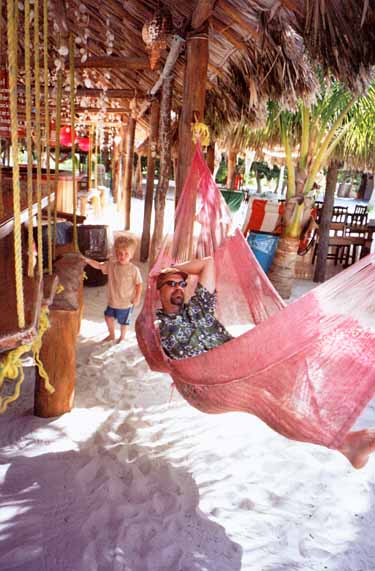 A Hammock at the Hotel beach bar

Coltrane, Jody and Ben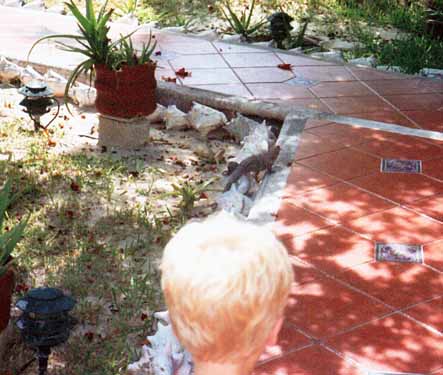 This Iguana was missing it's right rear foot. It would climb out of a hole
under the sidewalk every morning and eat flowers that had fallen from the trees
during the night. Coltrane enjoyed gathering flowers and placing them near
the Iguana's hole.

Eating lunch at Playa Lancheros

Feeding the fish at Garrafon de Castillo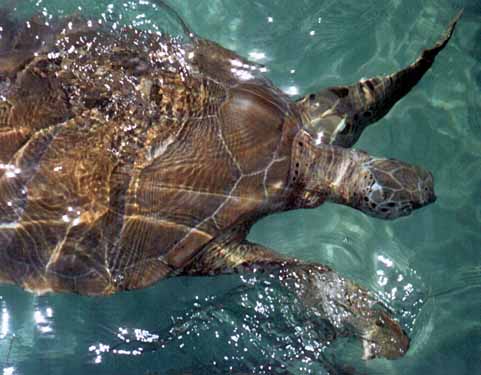 A turtle at the "turtle farm"

The "King's Pool" is a natural rock pool near North Beach

It was filled with an amazing variety of fish
Tulum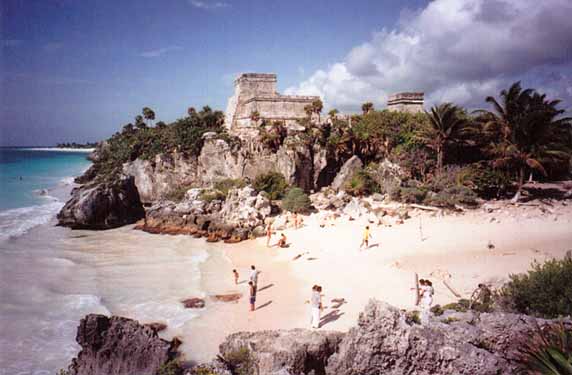 The Mayan Ruins in Tulum are right on the Beach

Coltrane found the iguanas much more interesting than the Ruins

The beach in front of our hotel in Tulum, Cabanas Ana & Jose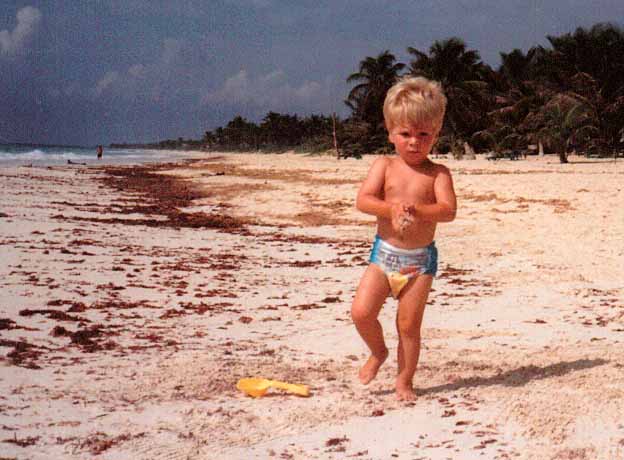 Coltrane enjoyed floating in his "pool car"