In June and July 2005, we returned to Mexico to visit Chichen Itza, Merida and Isla Mujeres (the island which we visited in 2004), on the Yucatan Peninsula
Isla Mujeres

Coltrane jumping off the dock at Zama beach club.

The gorgeous Zama beach club and restaurant. Andrea and Coltrane are walking on the dock.

Art and Coltrane in the water at Zama beach club.

The same three legged iguana from our trip last year was living under the walkway of our hotel, the Cabanas Maria del Mar

Another Iguana at our hotel

Coltrane swimming with his new friend Johnny at the hotel

Tide Pooling for sea snails and hermit crabs at the King's Bath.

Art and Coltrane swimming with a Nurse Shark at Playa Lancheros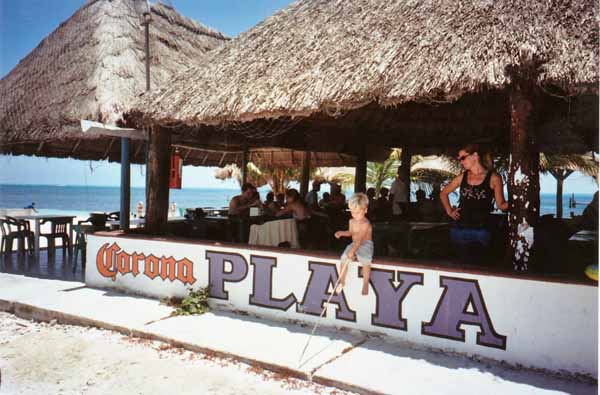 Playa Lancheros

Coltrane with his new friend Gabi (from Berkeley!) after dinner at North Beach
Merida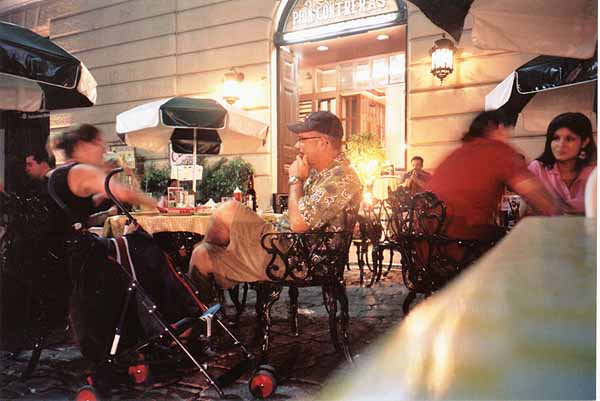 Merida has a lively cafe culture with excellent live music. On Sunday night it's a real party. The streets are closed off and there were at least half a dozen different bands performing in the city center the night we were there.

Andrea and Coltrane shopping in Merida

Our (second) hotel in Merida. The Hotel Maison Lafitte

While packing up the stuff from the rent-a-car our first night in Merida, I left the keys to the parking lot on the ground inside the lot, and I didn't realize it until after I'd locked the gate to leave. Luckily, Coltrane was able to squeeze into the gate. Here's Coltrane giving me the keys.

Merida has a very pleasant zoo.

We were pretty surprised to see the keepers walk right into the bear and hippo pens to feed them
Chichen Itza

Coltrane and Andrea on the steps of El Castillo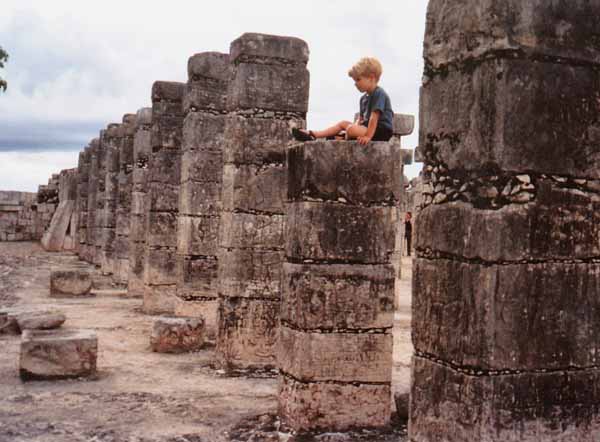 The Cenote Ik-Kil was across from our hotel near Chichen Itza. Very Beautiful.